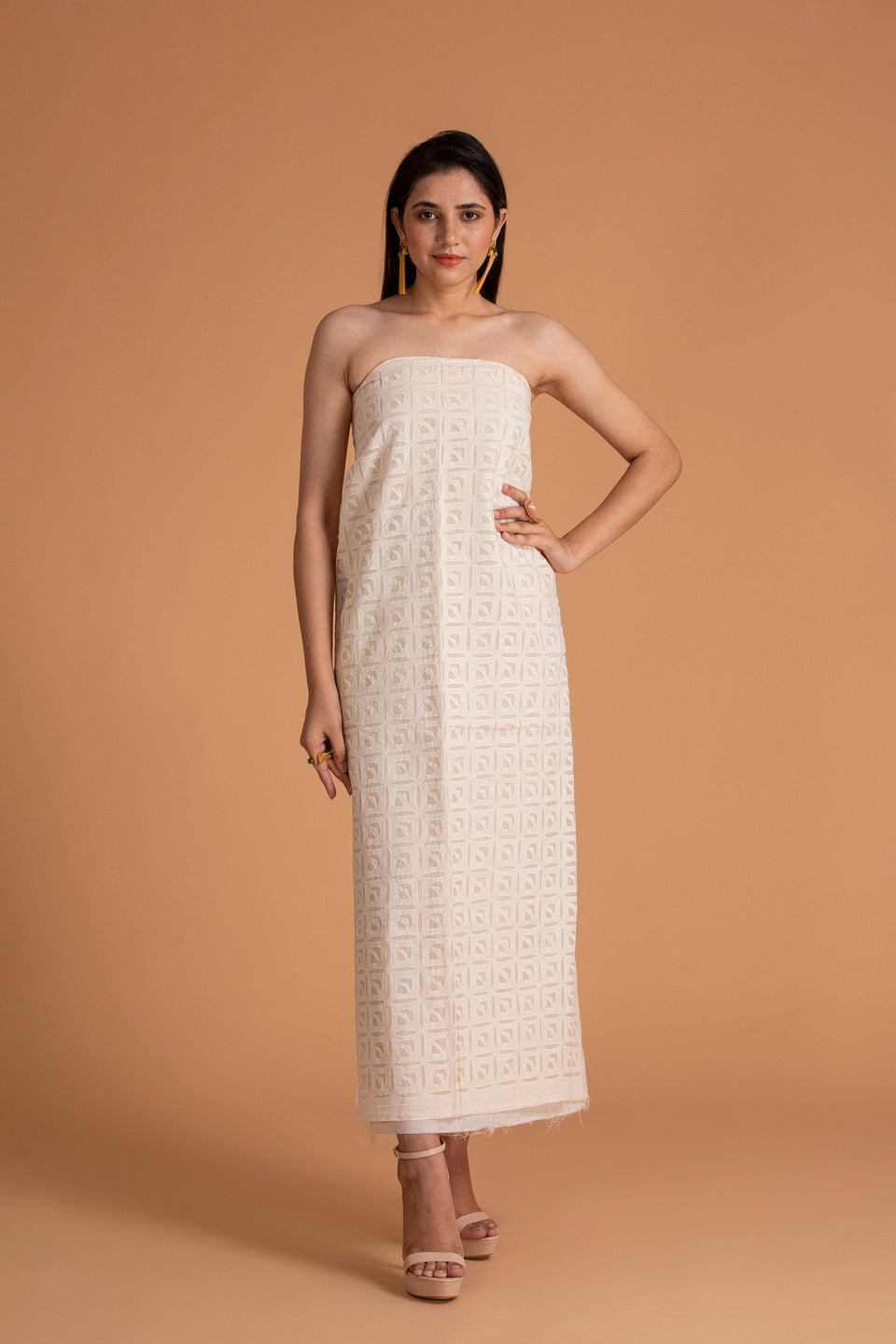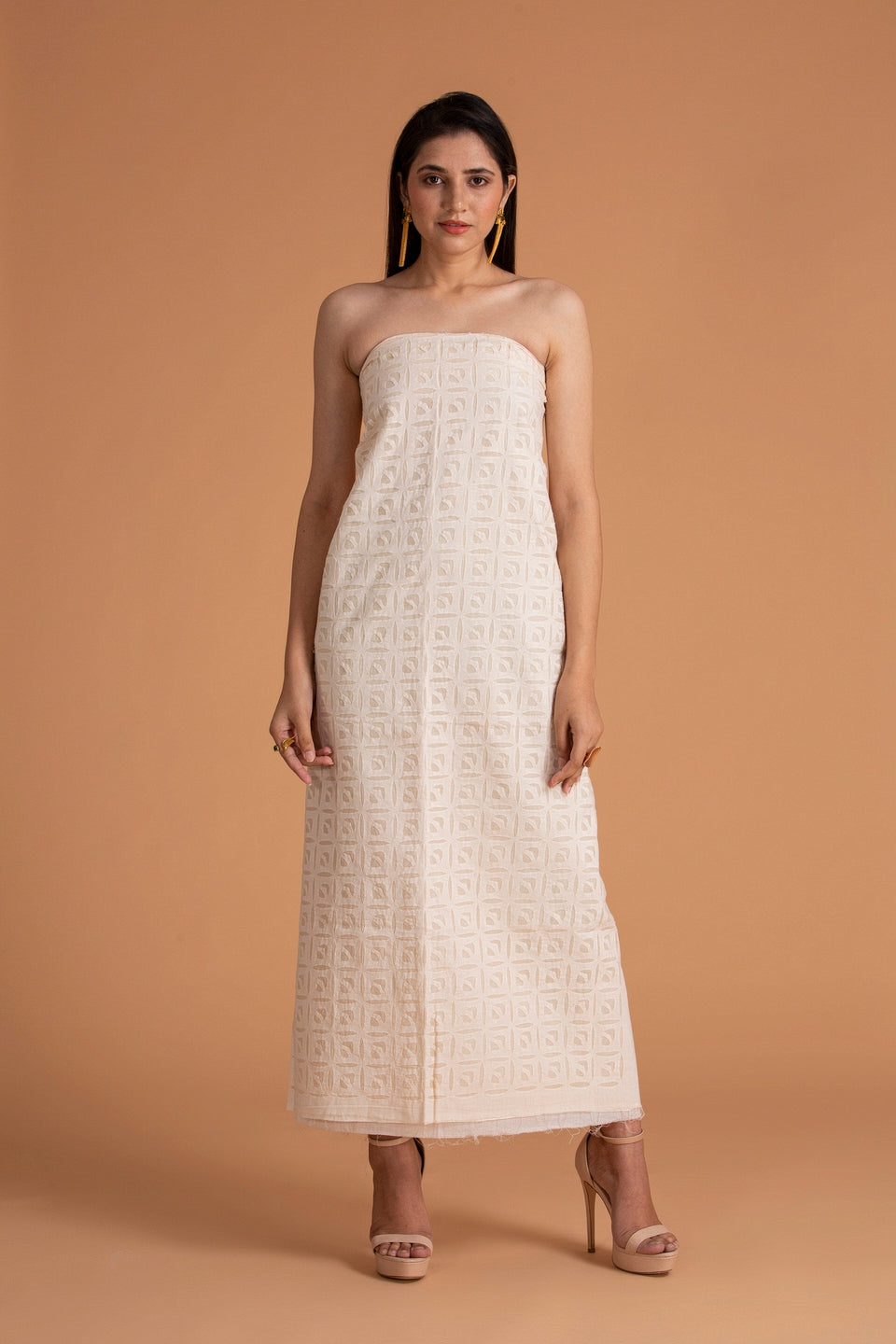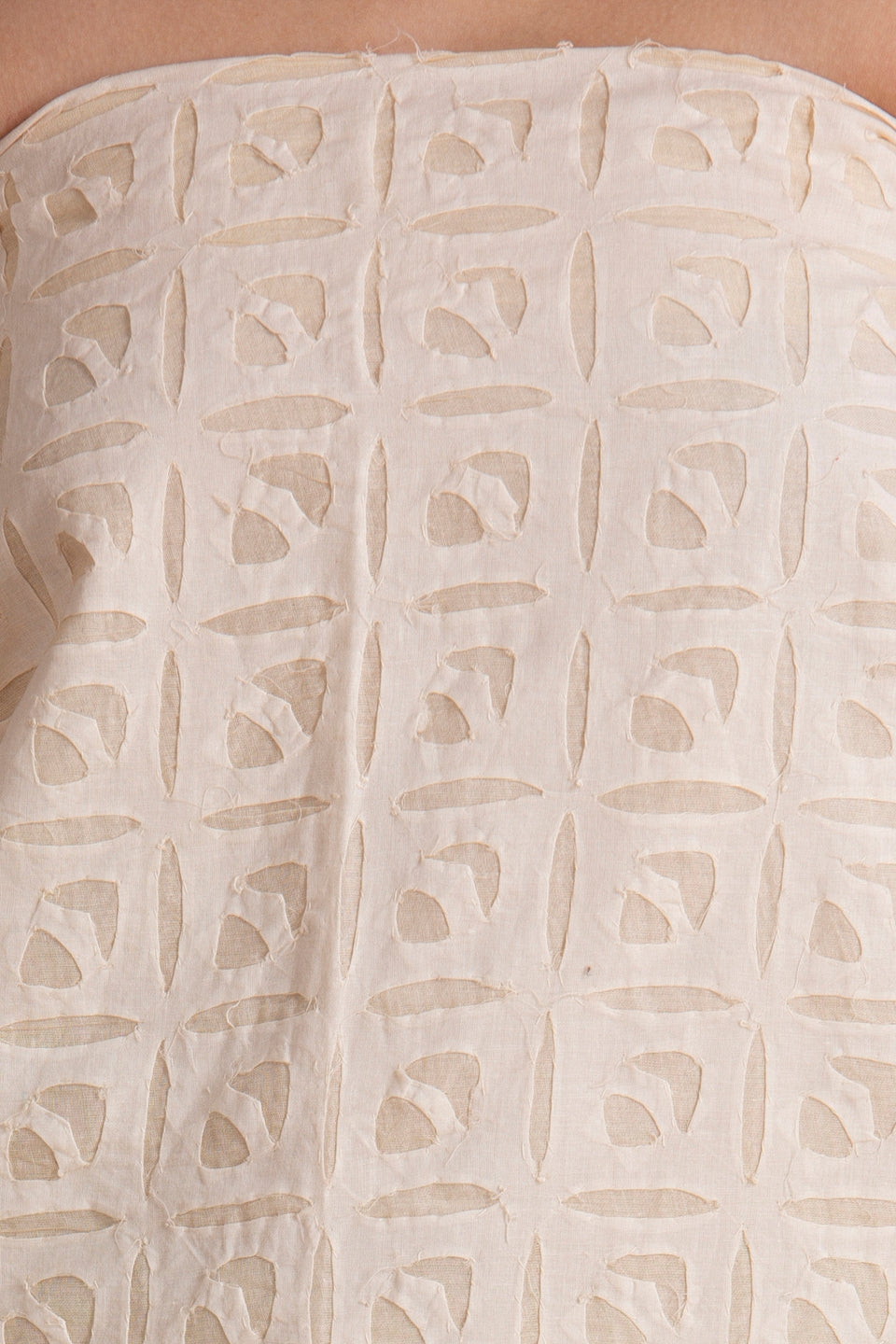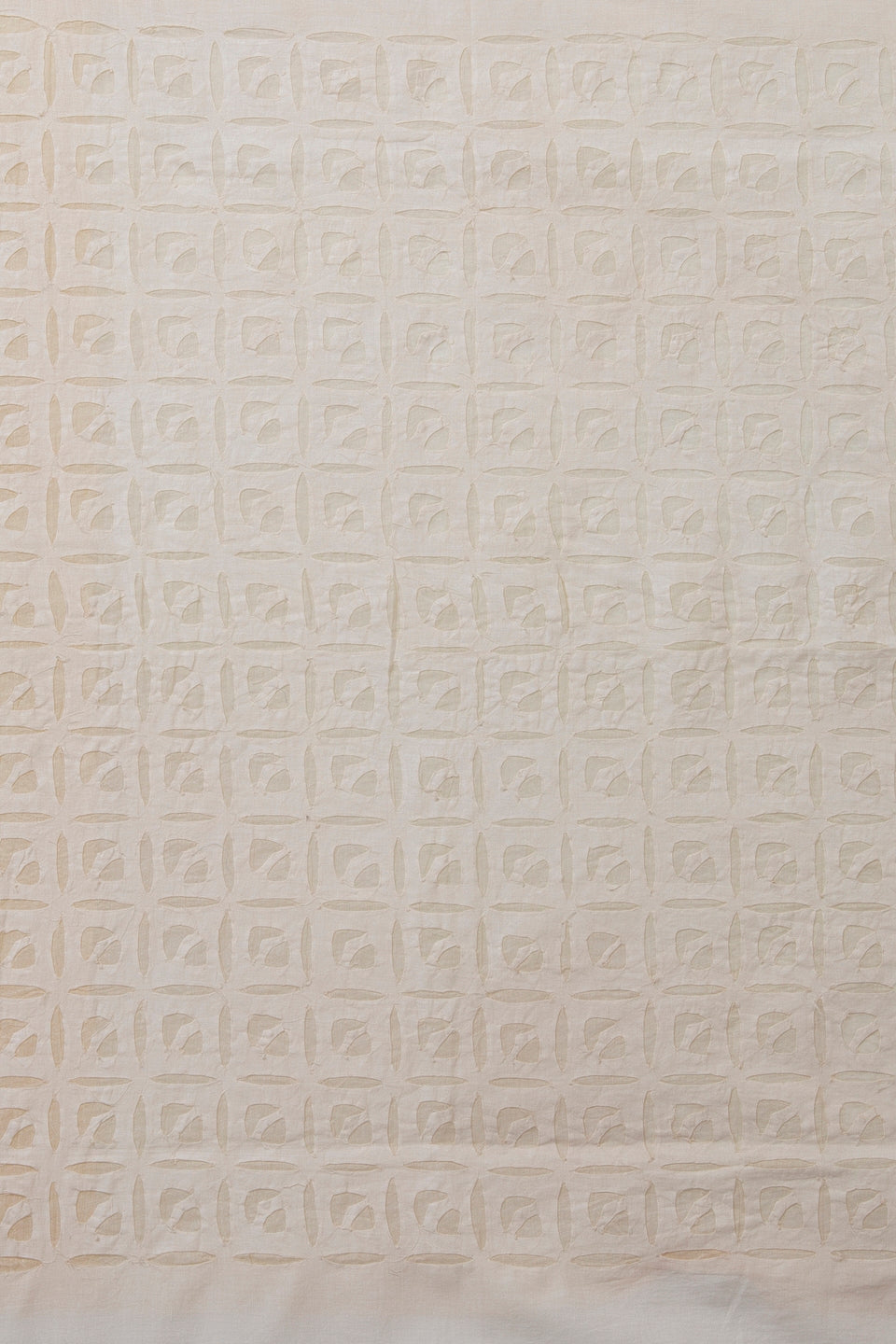 Kurta Fabric Applique Box Khuddi Design, Off-White
Sale price
Rs. 3,917.20
Regular price
(/)
Ships within 7 to 10 working days.
---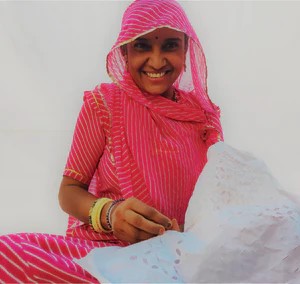 The kurta you have chosen is a perfect blend of traditional applique technique and modern motifs, resulting in a classy and stylish look.

The front of the kurta features a beautiful applique design measuring 45.5x27.5 inches, which serves as the centerpiece of the garment and adds an eye-catching element. The cuffs are adorned with a smaller applique design measuring 13.5x2 inches, adding a touch of detail and elegance to the sleeves.

To complete your outfit, you have two options for the dupatta. You can choose to pair the kurta with a same-toned applique dupatta, which will create a coordinated and harmonious look. This will enhance the overall aesthetic and give a cohesive feel to your ensemble.

Alternatively, you can opt for a contrasting applique dupatta, which will bring a fresh and unique look to your outfit. This contrasting color and design will create a striking visual impact, adding depth and dimension to your overall appearance.

The plain back of the kurta allows the front applique design to stand out and be the focal point of the garment. It provides a balanced and sophisticated look, allowing the intricate motifs and craftsmanship to shine. Overall, this kurta offers a combination of traditional artistry and modern design, making it a versatile choice for various occasions.

Whether you're attending a formal event or a casual gathering, this kurta will elevate your style and make a statement. The attention to detail, high-quality craftsmanship, and elegant motifs make it a classy and timeless piece that will surely enhance your wardrobe.
Ruma Devi Craft Center
Opposite Kisan Girls Hostel,
Bank of Baroda Street, 
Baldevl Nagar,
Barmer, Rajasthan,
344001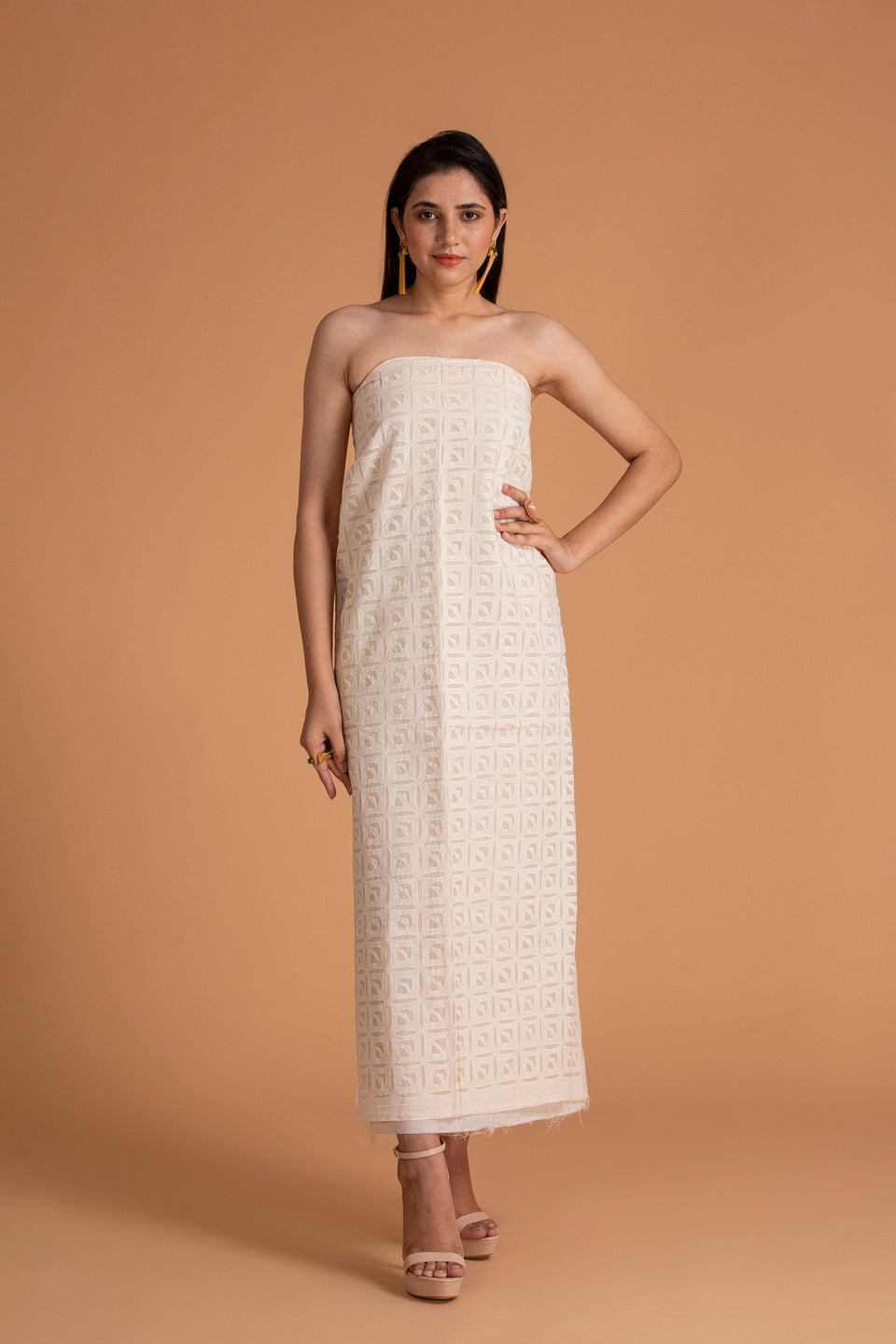 Kurta Fabric Applique Box Khuddi Design, Off-White
Sale price
Rs. 3,917.20
Regular price
Choose options